It is with great pleasure that we announce the next EGS Members' Meeting which will be held in Reykjavik, Iceland on the 14th and 15th July 2023.

This year's meeting marks a milestone for the EGS ongoing projects. The meeting is designed as interactive sessions during which, in addition to reporting and reviewing our ongoing Strategic Projects, valuable input from the EGS members will be collected to support the next steps and success of the Projects. These Strategic Projects are pivotal for our evolving Society and its Vision and Mission.

The meeting will offer a scientific programme with the Surgical, Real World Data Taskforces, Research Priorities Project and the new EGS Fellowship Program. Objectives reached so far and future planning of the projects will be discussed. The Outcomes Committee will enrich discussion and provide with input throughout the various projects as relevant. A workshop will mark a highlight of the meeting, as it will be a conclusive milestone of the EGS Research Priorities project where important research questions will be framed according to the PICO process.

We do hope that EGS members can attend this year's Members' Meeting, as it will provide an excellent opportunity for scientific exchange and networking among colleagues and friends, facilitated by a carefully planned social programme in a unique destination.

This is an invitation-only event for EGS members and their guests. To register please click on the appropriate link.

We would strongly recommend you to book your accommodation as early as possible, as summer is a very busy time in Reykjavik. Please click on the appropriate link below to do so or get in touch with the organizing secretariat for detailed information.

Warmest regards,

Fotis Topouzis
EGS President
Harpa is one of Reykjavík's most striking landmarks and a centre of cultural and social life in the very heart of the city. It was chosen the best performance venue in 2011 by Travel & Leisure magazine and in 2016 Harpa received the prestigious award as the Best MICE Centre in Europe by Business Destination magazine. 

It has over 6600 m² of conference space and various halls can be split or combined in countless ways to accommodate up to 3500 participants.
All halls are multifunctional and equipped with the highest acoustic standards and latest technology equipment. 

OIC srl - Organizzazione Internazionale Congressi
Viale Giovine Italia, 17  
50122 Florence, Italy
Tel. +39 055 50351 
Fax +39 055 5001912
infoEGSMM@oic.it
THE WORLD'S NORTHERNMOST CAPITAL
Reykjavik is the capital city of Iceland, it offers a vibrant cultural and design scene, with plenty of exciting adventure tours, vivid nightlife, modern museums, world-class restaurants, galleries, shops, bars and clubs for you to explore throughout your stay.
The city is also a perfect base from which to experience some of the island's breathtakingly beautiful natural wonders, such as the famous Blue Lagoon geothermic spa, The Northern Lights or The Golden Circle; where you'll witness spouting geysers, waterfalls, rift valleys and more.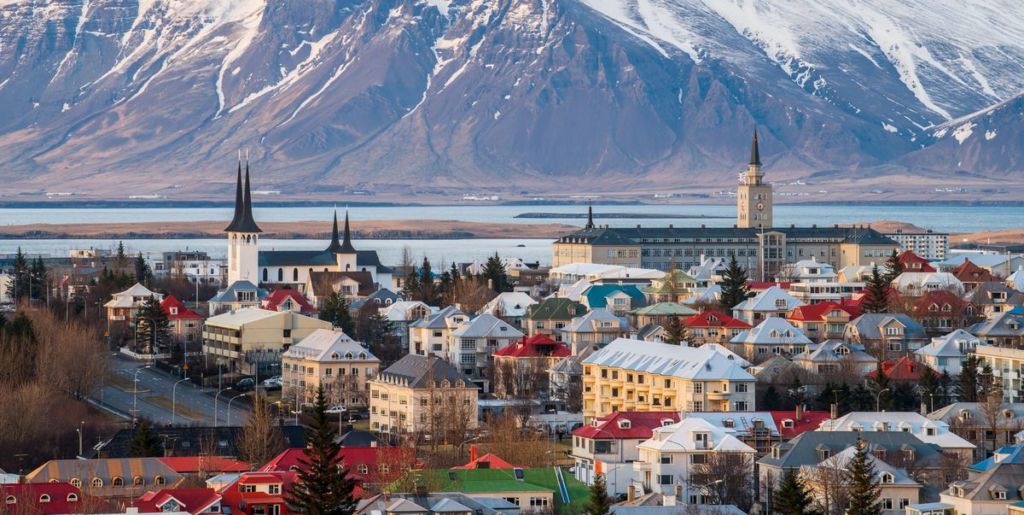 A number of airlines operate regular flights to Iceland which depart from nearly 90 cities around the world. The majority of travelers arrive by plane and land in Keflavík International Airport (KEF). It is located 50 kilometers (31 miles) from Reykjavík's city center.
There is also a domestic airport in central Reykjavík and several small airports around the country, such as those in Ísafjörður (North-West), Egilsstaðir (East), and Akureyri (North). These airports receive a few international flights as well, mainly from Nordic countries. 
R

E

G

I

S

T

R

A

T

I

O

N

&

A

C

C

O

M

M

O

D

A

T

I

O

N
R

E

G

I

S

T

R

A

T

I

O

N

&

A

C

C

O

M

M

O

D

A

T

I

O

N
The Members' Meeting has limited spaces, therefore we strongly suggest to register as soon as possible to secure your attendance.
Space will be allocated on a first-come first-served basis.
EGS Members' Meeting Fee 2023
FEES – VAT included

Within
14 February 2023
From 15 February
to 15 May 2023
From 16 May 2023
and on site
EGS Members fee
(including Social Dinner)
€ 500,00
€ 550,00
€ 600,00

Social Events

 
 
 
EGS Social Dinner at Whales Museum – 14/07/23


for accompanying person only

€ 150,00
€ 150,00
€ 170,00
Farewell Dinner at Perlan – 15/07/23
(Not included in registration fee)
€ 100,00
€ 100,00
€ 120,00
*Optional Tour – 15/07/23
Sky Lagoon
Including transfer from Harpa Congress venue
€ 60,00
€ 60,00
€ 80,00
EGS HeadquarterS Hotel
A limited number of rooms will be available for the interested participants at Edition Hotel.
If you are interested click the link to book and pay your room within 14 May 2023.
After this date the rooms will be released.
Book your group rate for European Glaucoma Society Group.
Further suggested Hotels
Click on the links below to book your room in the centre of Reykjavik, nearby the meeting venue "Harpa":